2022 WIBJ Conference
WE'RE BACK!!! Life Is All About Balance
Friday, February 25 & Saturday February 26
Highland Conference Center, Mitchell, SD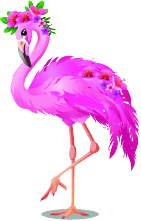 Friday Evening join our "flock" for a fabulous experience from
5-9pm for vendor shopping to exploring basic yoga. A light meal is provided. Each attendee will receive $5 in tokens to be spent at the vendor booths. Then join us in the after-hours room for talk, treats and sipping your favorite beverage!
Saturday from 8am - 2:30pm attend informative sessions on achieving balance in all aspects of your life -- work, family, finances and health. Tentative tops include genetic mapping, using a smoker/Blackstone grill, shelter belt maintenance, and a panel that will be discussing new tax implications for individuals and businesses. Morning snack and lunch provided with registration fee.
One of our featured speakers will be Jonathan Busch, an eternal optimist and believer in the importance of balance in all areas of your life. He brings a variety of experience in counseling, mental health services, conflict resolution, and is also an ordained minister.
Conference registration fee is $45. Any registration after February 19, 2022, will be $55. Watch the website and follow us on Facebook for session updates.
Look for a new online payment option on the registration form located on this website. This option may be used for payment by attendees, vendors and any organizational donations. You may also mail registration to:
Women in Blue Jeans, PO Box 53, Mitchell, SD 57301
A block of rooms is being held at both the Hampton Inn ($99) and Comfort Inn & Suites ($123). Please ask for the Women in Blue Jeans' block when you make your reservation. DO IT EARLY!!
Follow safety measures as you deem necessary. Masks are not required.